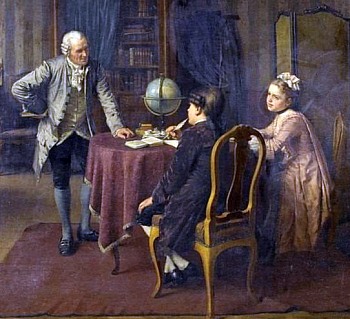 In School Daze, Episode 15 of Silver Buckshot: Magic, Mystery, and a Most Aggravating Boyfriend, Flavia has her first lesson with the elderly Dr. Wright, whose title isn't "Royal Wizard" only because he refuses to accept a title.
At lunch, Frank learns that his two vampire pals, Charlotte and Maria, want to see him after tonight's movie, but didn't say why. Flavia says nothing, but holding movie night as usual after assassination attempts the previous two days seemed like plenty without throwing vampire girls into the mix as an encore!
Don't miss this week's highly educational episode, School Daze!
See my main story post for Silver Buckshot or jump right into Episode 1 on Kindle Vella.