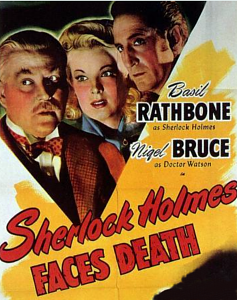 In Episode 21 of Silver Buckshot, Frank has convinced himself that someone knows about Flavia's powers—that's why they're trying to kill her. But how is this possible? To the library, Watson! The palace library is neglected in other ways, but it has a fine magic section.
What did they find? Let me quote from The Memoirs of Sherlock Holmes:
"Is there any point to which you would wish to draw my attention?" asked Inspector Gregson.
"To the curious incident of the dog in the night-time," said Holmes.
"The dog did nothing in the night-time."
"That was the curious incident."
Episode 21, Holmes and Watson, tells you what happens, omitting no detail, however small. Egad! The game is afoot!
See also my main story post for Silver Buckshot or jump right into Episode 1 on Kindle Vella.