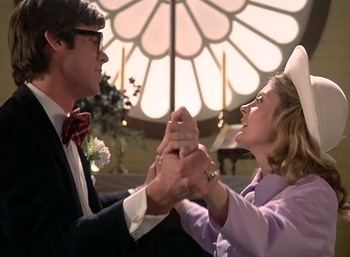 It's Sunday, so an innocent trip to church is in order for Princess Flavia and her boyfriend, Frank. It'll be fine: hardly life-threatening at all. Just because the king brought along a mysterious second limousine with unknown occupants behind its dark windows doesn't mean he's bringing along a SWAT team just in case! Nothing to see here, citizens.
Last episode, Frank admitted to being upset that his vampire pals Maria and Charlotte can't come anywhere near a church. Upset at the churches, not his pals. How will he behave during the service?
Find out in Episode 23: Altar Ego.
See also my main story post for Silver Buckshot or jump right into Episode 1 on Kindle Vella.